Most Businesses Struggle to Grow Because...
They make a lot of mistakes
They waste time
Customers have bad experiences
Everyone does things differently
They have terrible team culture
Employees don't trust management
When you invest in your team, your business will flourish.
Start Your Business on the Path to Growth
Training that aligns with your needs and is easy on your budget.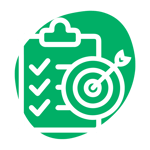 2. Get Your Tailored Plan
This plan is the bridge between you and your goals are, with details on how it will work.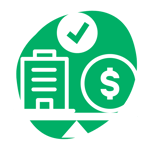 3. Develop a Healthy Business
Complete assessments, training, and coaching that make your employees excellent and your business complete.
Grow a Complete Business
Use skill development to equip your team at all levels.
ASTOUND YOUR CUSTOMERS
Deliver a consistent experience that impresses your customers.
START THRIVING FINANCIALLY
Increase sales and reduce costs when you employees are trained.
PRODUCE TOP-NOTCH WORK
Unlock increased productivity and output from your employees.
CREATE AN ENGAGING CULTURE
Skyrocket employee engagement and satisfaction.
BECOME A TALENT MAGNET
Attract and retain employees by investing in them.
Ways to Develop Your Team
Online Courses
Flexible, affordable, and accessible training to help your team develop at all levels.
Workshops
In person, hands on learning that develops many people on your team at the same time.
Coaching
1-on-1 coaching that helps individuals on your team achieve goals and grow.
Build Your Team.
LOYOLA ASPIRE
We know that you want your organization to be successful. To do that, you must have a team of skilled people.
However, the talent shortage we are facing can make attracting talent frustrating.
At ASPIRE, we believe having a talented team is possible for every organization.
We understand how hard finding and developing talent can be, which is why we meet organizations where they are, and help develop their teams to get them to where they want to be.
Here's how we do it: Identify your team's needs, then match your team's needs with the right training programs, and equip your team with new skills.
So, Contact Us today, and in the meantime check out the 5 steps to transforming your team.
Stop worrying about finding the most talented people, and instead build a team that you can depend on.