A Holistic Approach to Skill Development
Every Person is Like a Tree
We help you or your team achieve balanced growth.
The Leaves - Technical Skills
Technical skills are the leaves and fruit that are your hard skills like design, research, coding, specialized knowledge, data analysis, software development, etc. These allow you to accomplish tasks and produce tangible results in your work and life, increasing your competency.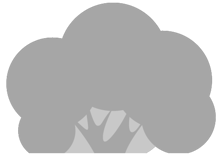 The Trunk - Interpersonal Skills
Interpersonal skills are the trunk that consist of most of the soft skills that help you connect with others, like communication, body language, time management, teamwork/collaboration, empathy, conflict resolution, etc. These skills allow you to steadily interact and connect with others.

The Roots - Mindset Skills
Mindset skills are the roots that deal with resiliency, grit, capacity to learn, growth mindset, critical thinking, problem solving, etc. They provide the foundation for your ability to function well and continually learn from others and from your own mistakes. Good mindset skills allows you to think properly and accurately about yourself, greatly increasing your confidence in yourself and your ability to change.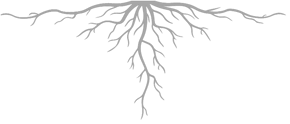 Are You Balanced?
What Skills Gaps Look Like
Weak Roots
Mindset Skills Gap
Give up easily when faced with challenges.
Have a lower self-confidence and believe less in yourself.
Be more likely to dwell on your mistakes and failures.
Be less likely to seek out feedback and help from others.
Small Trunk
Interpersonal Skills Gap
Difficulty communicating your ideas and needs to others.
Difficulty working effectively with others on teams and projects.
Difficulty resolving conflict peacefully and productively.
Difficulty giving and receiving feedback.
Little Leaves
Technical Skills Gap
Struggle to find jobs and get interviews
Promotions are given to other people or not even offered to you
Unable to keep up with the demands of your job
Potential for mistakes that could cost your company money or its reputation
Grow at All Levels
Develop skills through relevant leaning experiences.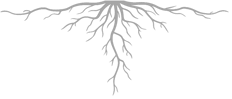 Build Confidence
Mindset Training
Develop your mindset skills with 1-on-1 or group coaching. Also use online course and free personal assessments to believe in yourself.

Become Connected
Interpersonal Training
Develop your interpersonal skills with online courses. Also use personal assessments and coaching to get better at building relationships.

Gain Competence
Technical Training
Develop your technical skills with over 850 online courses. Also understand you gaps with skill assessments so that you can do your work well.
The Benefits of Training
Training that is worth it.
38%
Increase in job
satisfaction
21%
Increase in
productivity
$8,000
Higher average
salary
40%
Increase in
retention rates
You Have Unique Needs
Training that aligns with your needs and is easy on your budget.
Simple
Over 850 Trainings you can start in minutes.
Accessible
Serving learners in over 60 countries.
Flexible
Complete the training whenever and wherever.
How We Help
It's this easy to get ahead.
1

Identify

What are your goals and what skills you need to accomplish them?
2

match

Find the right training that fits your needs.
3

Credential

Apply your learning and get the credentials to prove them.
Make your aspirations reality.
LOYOLA ASPIRE
At ASPIRE, we understand you have career goals. To make them happen, you need to develop your skills.
But the world is changing so fast and so are the skills in demand. Trying to keep up can be discouraging and confusing.
We believe that learning should be simple and flexible, because everyone has unique needs. And we get it, the solution must be easy on the budget and fit into busy schedules.
That's why we offer a wide range of training that fits your needs and gets you ahead. Here's how to do it:
First, identify goals and the skills needed to get there. Then, take training that fills skill gaps.
Finally, apply the credentials to professional life.
So, explore our online training or our solutions for organizations. And in the meantime, check out the Top 5 Skills that every high-value professional needs.
The longer you wait, the further behind you will get. Gain the knowledge and skills you need and unlock the future you desire.